Important News Updates:
M&J Gourmet is now fully stocked with Easter Chocolate & Candy! You can order online using the above shop link, or stop in anytime during our open hours!
Welcome!
Serving the Upper Perkiomen Valley since 2015
Who We Are
M&J Gourmet is a specialty store, focusing on Quality first and foremost. We seek to meet your needs, offer you kindness & customer service and high quality goods! But, we are more than a shop; we think of ourselves as a community sanctuary and place to be blessed, receive compassion and enjoy yourself!
Gourmet Foods, and So Much More
We are a Gourmet Foods Store, focusing on products that are a step above the rest, specialty items with clean ingredients, and locally made if possible. Products include local honey, local maple syrup, local coffee, locals jams, grill & cooking sauces, rubs, jams, jellies, nuts, oils, vinegars & more! We also sell premium chocolates and candies, focusing on those made by family-run businesses in PA and the US.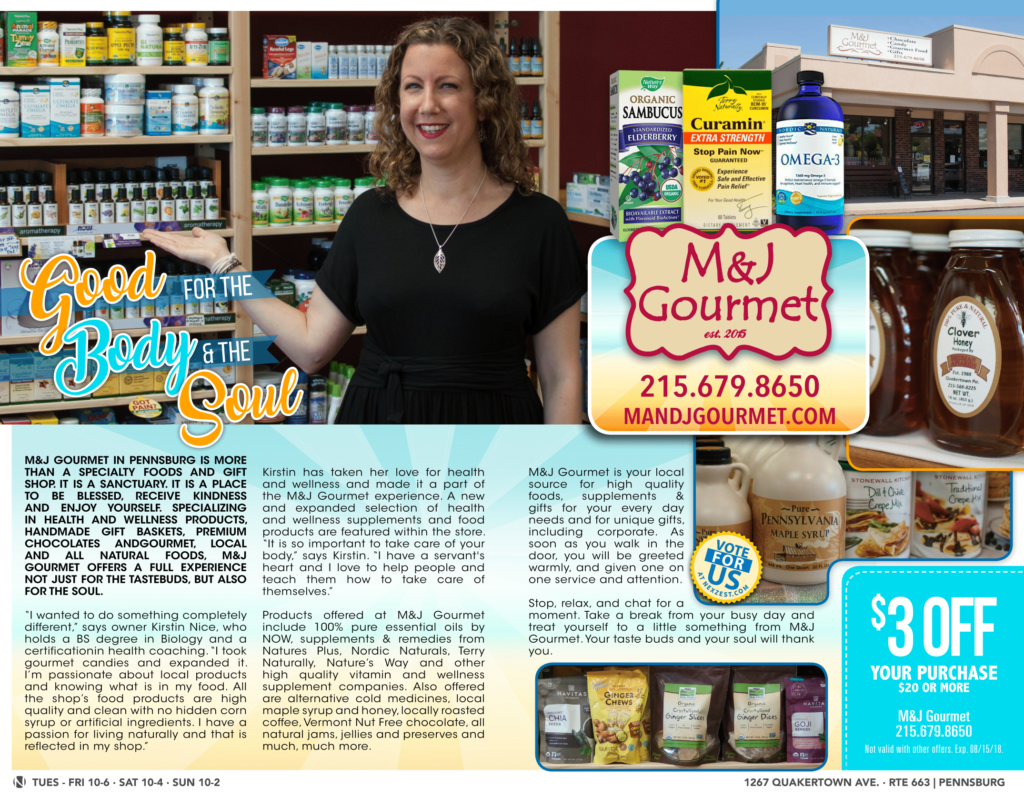 Health & Wellness!
In 2018, we expanded our store to include an all-natural Supplements, Natural Treatments & Health Foods Section. In this section, we offer top quality Vitamins, Supplements, Natural Remedies, Essential Oils, Health Foods and more!
We're more than just Chocolate…
We strive to only carry health products from well established, Independently Owned Companies that Manufacture & Source within the US, are non-GMO, cGMP compliant, environmentally responsible, provide 3rd Party Assay Testing Verification and who perform Extensive QC Purity Testing. Many of these companies also provide a Money Back Guarantee for their products.
Find more info on these products here.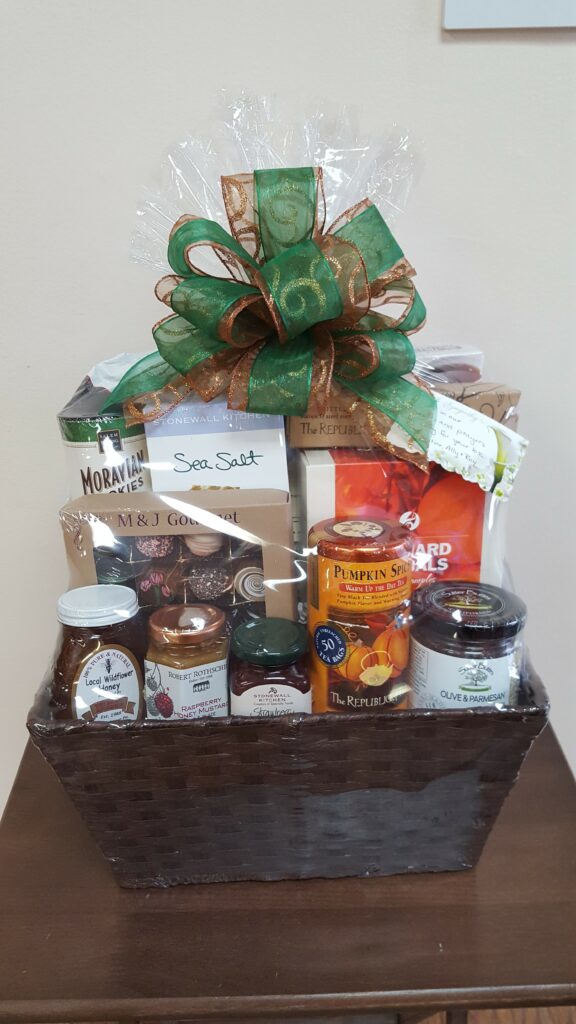 Gift Baskets Galore!
At M&J Gourmet, we offer unique, customized gift baskets, bags and arrangements. We creatively design gifts that fit your budget and the recipient's preferences. Send us a message or stop on by!
Shipping services available in the US!
Try Out These Tasty Combinations!
Breakfast Lover's Gift Basket, Comfort Basket, OR Create Your Own!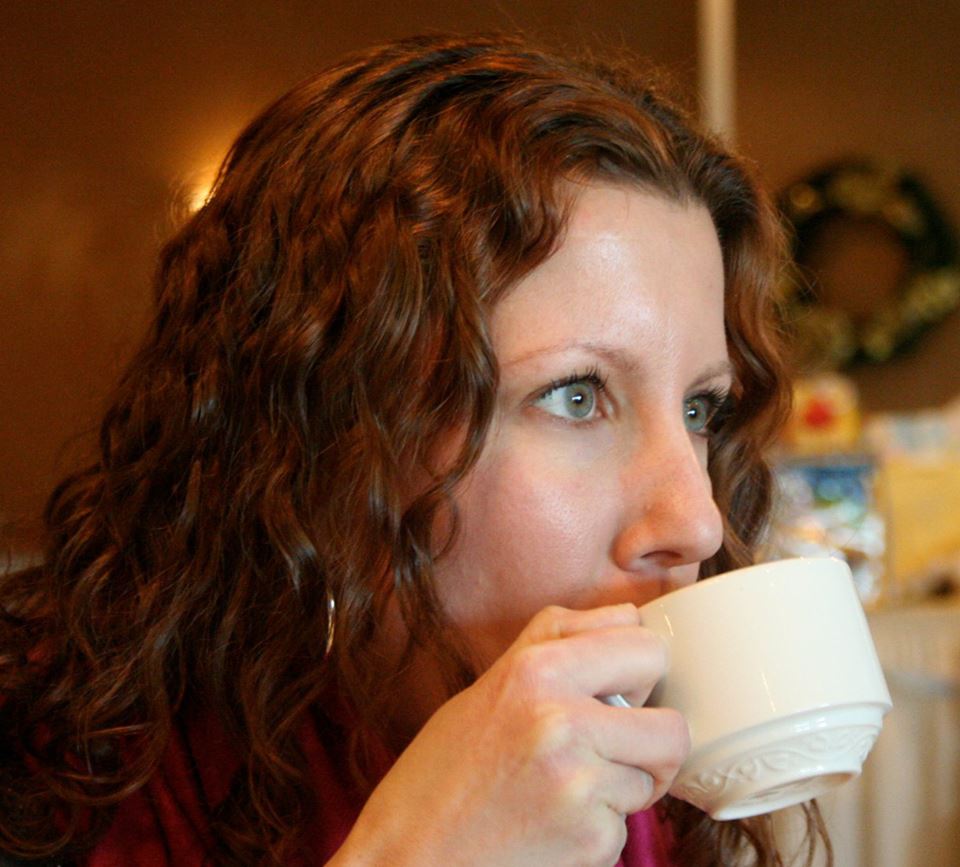 Our Blog
From Helpful Hacks, to Events, We've got it all!
Want to experience more of what M&J has to offer? Check out our Blog for all the latest events, sales, tips and tricks!
Stop by Our Shop!