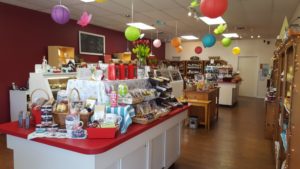 So many people have asked me this. No, I didn't have a dream as a young girl about owning a food and chocolate shop. I didn't go to school for business. But I love food. Good, no crap in it, delicious and creative food. And I've always had a heart for serving others. So here I am, owning a gourmet shop in my hometown, serving the community in which I grew up.
A little about me: I'm educated in science, Biology to be exact, and after receiving my B.S., worked in labs for a couple of years. Once I realized this wasn't my thing, I moved on to the business world, beginning my career as a recruiter. 10+ years later, I was laid off in a corporate downsizing (I was 8 months pregnant with my 2nd son) and decided that my future would be different. God had plans for me and I was waiting on his timing.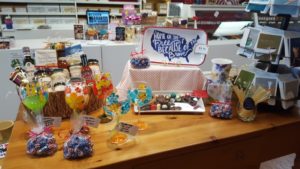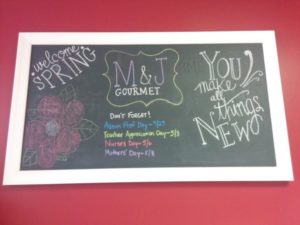 The opportunity to take over a space (owners of a candy store retired), and purchase fixtures, arose a couple of months later. I was unsure, but knew that if I didn't take the chance then, I never would. So I took it! I began the shop with products the customers knew, and have been adding to the products to meet the needs I see, and to reflect the way I live my life. This area is demanding natural, local products, and I'm striving to meet this need. This area is demanding specialty, one-of-a-kind, by hand gifts and I'm striving to meet this need.
So come see. Meet me and see what I and this shop are all about. I can't wait to greet you and serve you!
-Kirstin Nice, Owner